COMMUNITY USAGE OF RANCHO ALEGRE
Leased Faciliies for Non-Scouting Groups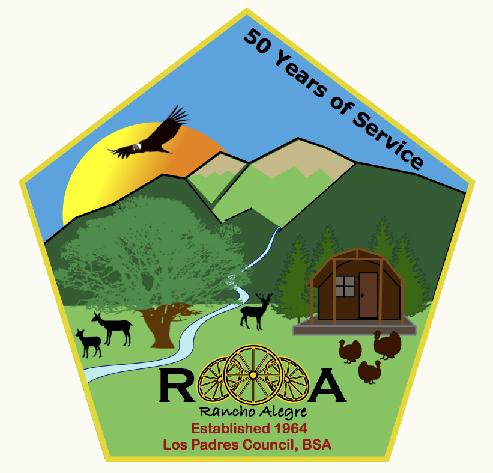 Los Padres Council will lease out our beautiful camp locations at Rancho Alegre on dates when the camp is not being used for Scouting Activities. If you are interested in a beautiful setting for your next conference or seminar, contact Council Program Director Scott Oldenburg or Administrative Assistant Dana Mendoza at (805) 686-5167 or email at alegre@hughes.net.
The following publications may assist you in determining that we have the right facility for you and your group.
Weekend Activity Usage by Scout Units and Groups
A word about Camp French
Effective May 1, 2014, operation of Camp French near beautiful Lake Lopez, east of Arroyo Grande, reverted to the County of San Luis Obispo. The camp will be used primarily for youth oriented activities. For information, rates, and reservations, groups must contact the County of San Luis Obispo Parks Department.