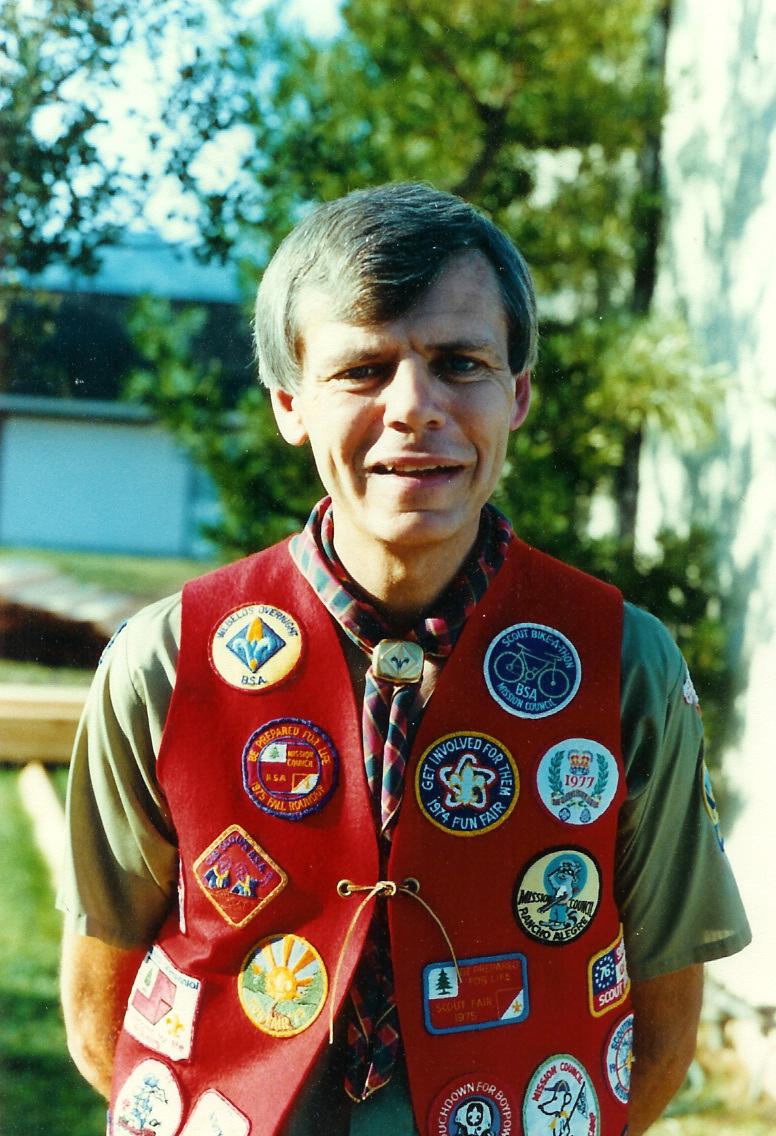 For the Scouting family of central California, few leaders made such an impact on so many young lives as Lynn Spear. During his 36 years as a Webelos Scout leader, he guided hundreds of boys through the transition from Cub Scouts to Boy Scouts with a generosity of spirit that will be remembered by many for years to come.
Lynn's commitment to the youth of Scouting continued on into the troop with his three decades of active leadership within the Order of the Arrow. From Lodge Adviser of the then Canalino Lodge to his service as an Elangomat, he guided boys on their journey.
It is for these reasons and many more that the board of directors of the Los Padres Council has made the decision to name the new entrance to Rancho Alegre, the Lynn Spear Memorial Drive.
This project will re-align and improve the entrance road from Highway 154 to provide a safer entrance and exit. The approximate cost of this project is $250,000 to be spent in four phases:

Phase 1 - Engineering and Permits

Phase 2 - Obtain a Federal Right of Way Easement

Phase 3 - Construct a new relocated entrance with 300 ft. of 20 foot wide paved road connecting to existing road.

Phase 4 - Construct 200 feet of 20 foot wide new entrance road on the property.
The Los Padres officially announced and kicked off the campaign to raise the funds for the construction of a new camp entrance on Saturday, April 25, 2009. We hope that we can count on your support for this extremely worthwhile project
Rich TerBorch
Board President
Los Padres Council, BSA
CREDIT CARD/PAY PAL DONATIONS: To make your donation to the Lynn Spear Memorial Drive by credit card or PayPal, click here.

CASH or CHECK DONATION: Otherwise please mail your donation to Rebecca Fields, Scout Executive, Los Padres Council, 4000 Modoc Road, Santa Barbara, CA 93110. To print a form so that you can mail in your commitment contribution to this cause, click here.

Thank you for your support of Scouting.