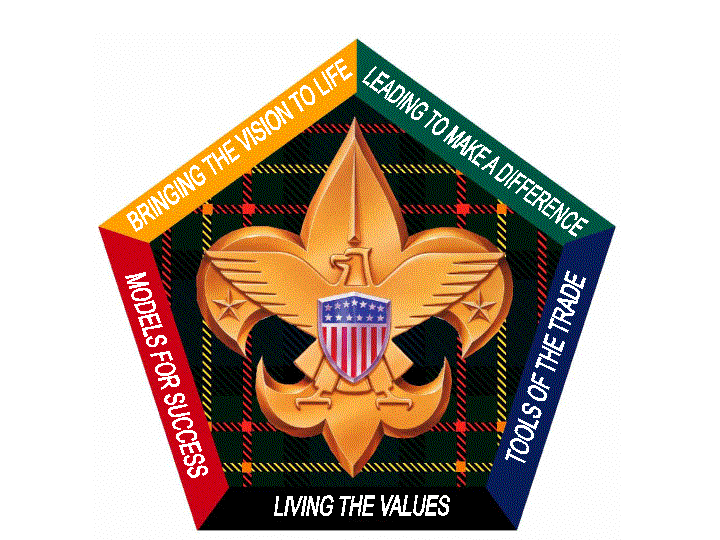 Wood Badge
- Advanced Adult Leadership Skills
Due to the loss of Rancho Alegre, the 2018 Wood Badge course has been cancelled. We are still recruiting staff for future courses.
Los Padres Council hosted the 2016 Wood Badge course and will host it's next Wood Badge course in 2019.
If you have completed Wood Badge, earned your beads and would like to learn more about serving on staff, please download the "Staff Requirements" and "Staff Application."
Wood Badge is BSAs' ultimate adult leadership training program. The material taught in this course costs over $1,000 to present in the corporate world. Within our Scouting network we offer this program at a fraction of that price. In addition to all the leadership training one receives, the networking and sharing of ideas among Scouters is of great benefit to the youth we serve.
Check out Scouting's premier leadership program for adults being offered at Rancho Alegre in September 2018. This training will not only help you as a Scout Leader, but also in your professional and personal life.
To download a tri-fold flyer which explains Wood Badge, CLICK HERE.
Please share this information with other adult leaders in your unit who would benefit by attending this program.
What is Wood Badge?
Wood Badge is a leadership course that completes Scouting's Basic Leadership Training program for all levels of Scouting (Cub Scouts, Boy Scouts, Varsity Scouts, and Venturing).
Who Should Attend Wood Badge?
Wood Badge is for all Scouting leaders. The course content and leadership skills introduced apply to all leadership positions - both within and outside of Scouting. These skills provide a common leadership foundation that is beneficial for all youth program areas.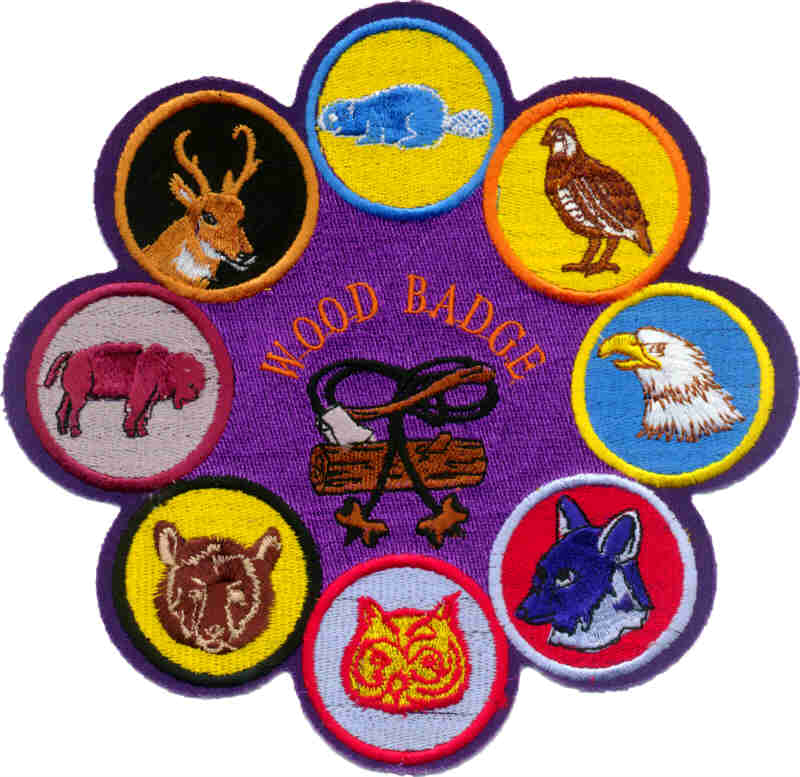 When Is Wood Badge?
The course will be conducted over two weekends, attendance is required all six days.
Los Padres Council is hosting Wood Badge in 2018.
Information about the 2019 course will be coming Fall 2018
Dates
Attendance required all 6 days
Location

September 2019



Rancho Alegre

September 2019




Rancho Alegre

Larsen's Meadow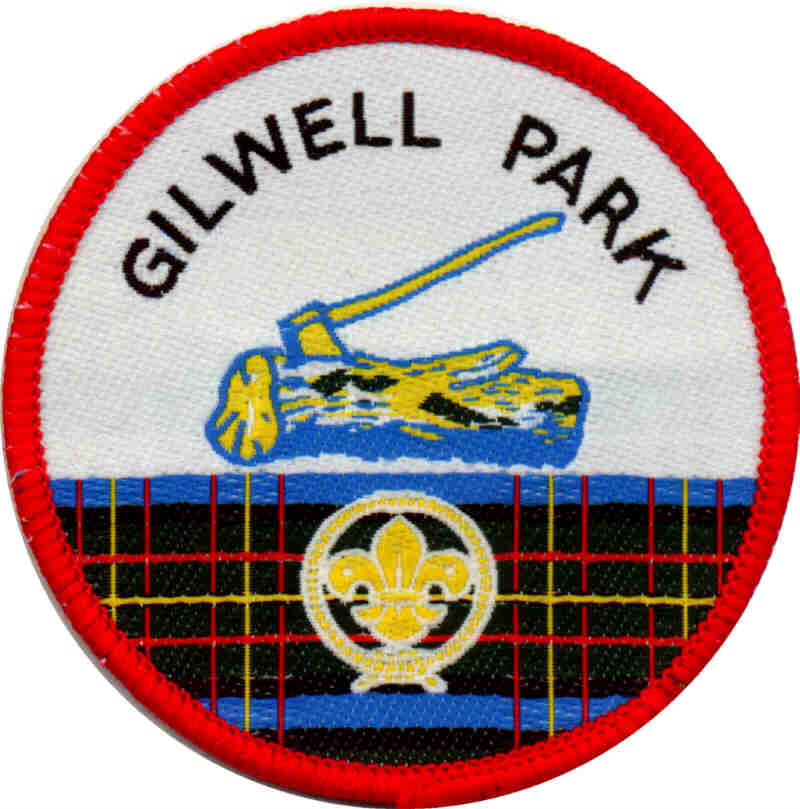 Prerequisites for Participants
Be a registered member of the BSA & have current Youth Protection Training

Complete

Position Specific Training

for your registered position

Be capable of functioning safely in an outdoor environment

A physical is required.( BSA Health Form Parts A, B, & C.)

Is Wood Badge Expensive?
Early Bird fee of $250 if paid by May 15th !!
Not really! Total course fee is $275.00 which covers both weekends. These fees cover cost of training materials, food, and insurance. A $75 deposit is due with your reservation and the balance must be paid 30 days prior to the start of the course. Fees are transferable, but not refundable. A late fee of $25 will be charge if course fee is paid less than 30 days prior to start of course.
What are the Goals of Wood Badge?
Provide a common leadership foundation for all our adult leaders.

Assist us to view Scouting globally as a family of interrelated values-based programs that provide age appropriate activities for youth,

Assist us in learning valuable leadership concepts which may be applied, not only in our Scouting roles, but also in our homes and workplace.

Apply the skills learned from our participation as a member of a successful working team.

Revitalize our commitment by sharing in an overall inspirational experience that helps provide Scouting with the leadership it needs to accomplish its mission.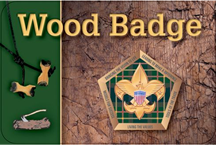 How Does the Program Work?
On the first weekend, participants are trained in and practice leadership skills to better serve the Scouting units in which they are involved. Through this experience each person develops knowledge and understanding of these leadership skills. This team development and leadership model will provide an invaluable tool in all aspects of your Scouting, personal, and business life. You will develop an intense personal motivation to apply these skills in your Scouting position.
On the second weekend, participants will put into practice the leadership skills learned by completing a set of commitments made during the course. Throughout this phase you will be guided by a counselor who will serve as a mentor and a Scouting friend. The time period before your final certification is a minimum of 6 months to a maximum of 18 months. Upon successful completion of these commitments, the participant will have earned their Wood Badge Certification.
Brief History of Wood Badge
Wood Badge leadership training was originally presented by Lord Baden-Powell for Scouters throughout the world. In recognizing the first Scouters to complete the program, he awarded each individual a wooden bead on a leather thong to be worn around the neck. Today, upon successful completion of the Wood Badge training, a Scouter receives his or her certification, two beads on a leather thong, and becomes a permanent member for the worldwide Gilwell Troop 1.
---
All information on this page is updated and maintained by the Council Training Chairman. If you need to report improper information, broken links, etc, please contact Lynn Johnson at lynnjohnson@gmail.com