Religious Emblems and Activities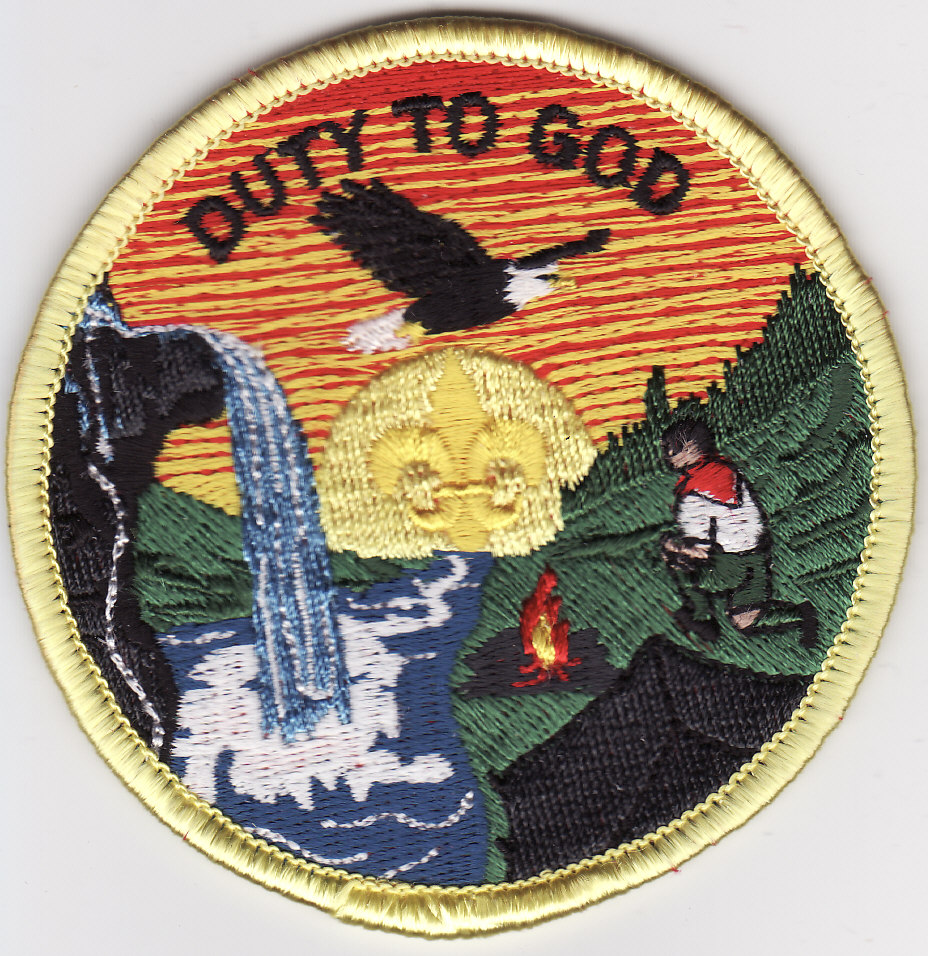 A Scout is reverent. He is reverent toward God. He is faithful in his religious duties and respects the convictions of others in matters of custom and religion.
To encourage members to grow stronger in their faith, religious groups have developed the following religious emblems programs. The Boy Scouts of America has approved of these programs and allows the emblems to be worn on the official uniform. The various religious groups administer the programs. Check with your local council service center or contact the religious organization directly to obtain the curriculum booklets.
For more information about Religious Emblems Programs ...
Who Are the Recipients?
Each year a number of Scouts in different faiths are recognized for earning the Religious Emblem Award of their faith. Click on this link to see this honor roll of Scouts and Scouters who truly live A Scout is Reverent.; If your name and award is not listed, send an email to RanchoAlegre@cox.net.
What Awards Are There?
The National Council has compiled a list outlining all the religious awards programs known to Scouting. The chart of Religious Emblems Programs lists the programs and contact information.
What Do I Receive?

Upon completion of your religious awards program, you will receive 2 items:
a) A medal, created by your religious leaders, for your specific program:
b) A uniform "Knot", which signifies to the world that you have made the effort to participate in and complete this valuable program.
| | |
| --- | --- |
| | Youth Religious Award - Worn by youth and adult members who received a religious emblem as a youth member. |
| | Adult Religious Award - Worn by adults who received a religious award as an adult. |
---
Religious Emblem Requirements
We have made an effort to provide links to program information we are aware of. These are listed below. If you are aware of any additional links that would be helpful for others to know about, please let us know:
Baptist Religious Emblems and Awards

Catholic Religious Emblems and Awards

The Church of Jesus Christ of Latter-Day Saints Religious Emblems and Awards

Jewish Awards and Emblems and Awards

Other Religious Emblems

Additional Locations for Obtaining Award Requirements, Workbooks, & Emblems

Programs of Religious Activities with Youth

Note: Many of the different award medals and materials are supplied through an independent group known as "PRAY" - Programs of Religious Activities with Youth. Their website contains pictures of the specific medals that are issued in affiliation with the religious groups. The Youth and Adult Knots are the only recognitions issued by the BSA.
Duty to God
Does your Unit Have a Chaplain Aide?
A Chaplain Aide is an important member of the Patrol Leader Council or Green Bar Council in your unit. The individual can use the time served in this position for advancement. What are some of the duties of a Chaplain Aide?

Promote Religious Emblem Program for Scouts of all faiths.

Assist the Chaplain and Clergy with conducting religious formation of Scouts or organizing Scout Sunday/Sabbath service.

Ensure that unit conducts services and blessings when on outings, at meetings, or Court of Honor.

Highlights different religious holidays and dietary requirements when planning outings.

Serves on the Patrol Leader Council.

In some units a Scout in this position will also be responsible for the following:

Tracking medical as well as religious dietary needs of Scouts, especially when that Scout is not present at a planning meeting for an outing. (Example: Scouts allergic to nuts or certain fruits.)

Organizing and assigning individuals or patrols for flag ceremonies or troop opening and closing meeting ceremonies.
Venturing TRUST Award
Religious and Community Life Award
In the years since Venturing started, the program has been defined by the activities Venturers do. Nationally, Religious and Community Life crews form the largest population in Venturing. Following in the tradition of the Quartermaster, Ranger, and Quest awards, a similar, challenging award program has therefore been created for Venturing's religious life emphasis. Designed The TRUST award is a unique opportunity for the youth of Venturing.

Trust is an essential aspect of our relationship with others both personally and corporately. As members of the Scouting movement, Venturers are often looked upon to be trusted leaders in matters of morality, maturity, and service. But they live in an increasingly pluralistic society, and it is a challenging task to discover how these concepts are interpreted by people of different nationalities, cultures, and religions. One way to do this is to listen to and study about different viewpoints that people hold. In other words, learning about the things that have a daily impact on people's lives. As Venturers it is imperative that they lead our communities in building trust and well-being.

While working on the TRUST award, Venturers will learn more about themselves, their communities, their religion and culture, as well as those of others. As with many other requirements throughout the Venturing Program, Venturers will be required to share what they learn with others.

Purpose

Help Venturers learn about their own religion and how it affects their life.

Give Venturers the opportunity to pursue understanding and knowledge of cultures other than their own.

Promote understanding and tolerance.

Learn how to resolve conflicts both internally and externally, with positive outcomes.

Understand how other world religions work and how multiple religions can work together.

Learn about religion and culture within the context of the BSA.

Develop highly trained Venturers who may become a training and leadership resource to dens, packs, and troops, religious organizations, the community, schools, and families.

Provide Venturers a variety of practical, hands-on experiences while having FUN.
Roman Catholics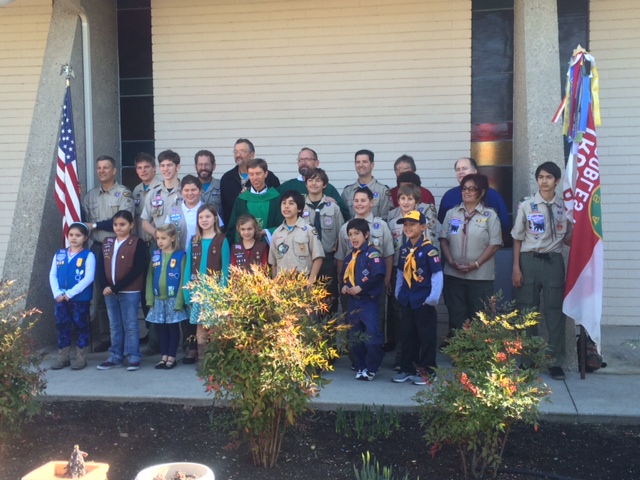 Scout Sunday 2015 at St. Rose of Lima Church, Paso Robles
---